Cooling Pros is a private, locally owned and operated Heating, Ventilation, Air Conditioning and Refrigeration (HVACR) business in the Cayman Islands, serving Residential, Commercial, Industrial and Governmental clientele with 24/7 Service, Repair, Installation, Design and Sales. Formed by owners Neville Morgan and Michael Brandon in 2017, Cooling Pros is partnered and synchronized with its sister business, Foam Pros - which specializes in spray foam insulation and the relationship between the two building sciences. Our vision is to provide the best Mechanical and Insulation services in Cayman for Homeowners, Condominiums, Businesses, Builders, Property Managers, Real Estate Agents, Architects, Developers, Hotels, Schools and more. We are a growing, culturally diverse team, with a large portion being skilled Caymanian workforce as we strive to support our local economy. With over 60 years combined experience and having served 500 service calls and 100 installs in 2019, Cooling Pros is creating a reputation throughout Cayman for having a relationship with our clientele, by providing a high standard of personalized customer service, expertise and quality. We strongly believe in putting people first, by educating clients to make informed solution decisions, while delivering timely, friendly, expert service that we stand behind and guarantee. We hope to introduce you to the Cooling Pros world!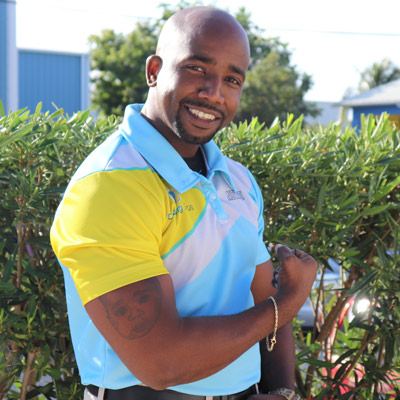 Neville:
Cayman Islands
Born and raised in Cayman, Neville is a locally renowned HVACR veteran. With over 18 years of industry experience in Cayman, multiple certifications and accolades, from schools such as Lindsey-Cooper Refrigeration School, Lennox Manufacturer Certifications among others and has made a name serving a variety of clientele over the years. Neville started his HVACR career right out of high school, climbing the ranks from HVACR and Appliance Apprentice, to Service Technician, to Senior Installer, to Installation Manager, and has dedicated himself to being the best. From the smallest of refrigerator repairs, to managing multiple Installers on large, high profile commercial projects, and everything in between, there isn't much he hasn't seen or done in Cayman's HVACR industry. He provides a vast knowledge of local mechanical and building codes, and has seen mechanical equipment stand through Cayman's aggressive conditions for over a decade, which helps provide clientele the best long-term solution options from the start. Neville's level of quality design and installation, and acute attention to detail is a keystone to the foundation of Cooling Pros' standard and quality of work. With strong management skills, Neville is a vital pillar that solidifies the professional structure of the company. Oh by the way, don't try to challenge him to an arm wrestling contest!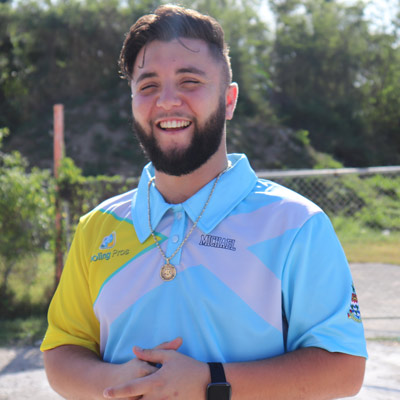 Michael:
Cayman Islands
Born and raised in Cayman, Michael has been in the HVACR industry for 10 years. Shortly after high school, he received various certifications such as NATE, EPA, Manual J, Manual S & Manual D design, Mechanical Engineering education and has served a wide range of customers, that contribute to his experience portfolio. In the beginning of Michael's HVACR career, he started out as Customer Service Representative, Dispatch and Data Entry. He then studied Mechanical Engineering before embarking into the field as an HVACR Apprentice Service Technician, graduating to Senior Service Technician and Mechanical Designer. With a strong background in office operations, advanced technical expertise, software skills in modern computerized mechanical technologies and engineering experience -  Michael plays a key part in setting the customer service tone, technical support and cutting edge building science design that Cooling Pros provides. Just don't touch his hair.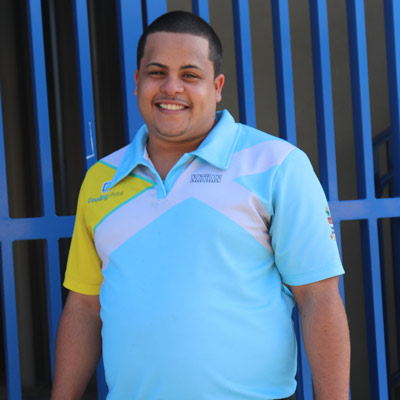 Nathan:
Operations Manager
Cayman Islands
Born and raised in Cayman, Nathan's professional career began in the Food Industry, before switching to Logistics, then moving into the Automobile Mechanic industry right, followed by a natural transition into the HVACR industry 5 years ago. His background experience and eagerness to learn led to a rapid grasp of HVACR knowledge, that rocket launched him through the ranks. After receiving NATE and EPA certifications at the beginning of his HVACR career, it was not long before graduating from Service and Installation Apprentice, to Lead Service Technician, then Operations Manager. Nathan is an extremely well spoken, fully invested individual that stops at nothing to provide the highest quality of service to clientele. Nathan manages the Service, Installation and Sales departments with a diligence like no other, and Cooling Pros attributes a great deal of its success to Nathan's drive and dedication. That's why everyone calls him Great Nate!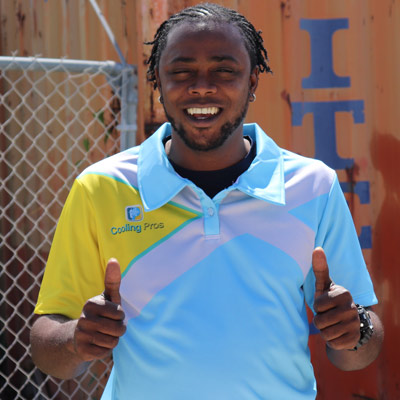 Orlando:
Senior Service Technician and Installer
Jamaica
Born and raised in Jamaica, Orlando has been in the HVACR and Appliance industry for 20 years strong, with multiple certifications from manufacturers such as Trane. From a high school apprenticeship program during summers, with one of the largest HVACR and Appliance companies in Jamaica, he was fully employed by the company a week after high school graduation. Moving up the ladder quickly from Apprentice Technician and Installer, to Junior Technician and Installer, to Journeyman Technician and Installer and reaching Senior Technician and Installer level before venturing to Cayman and bringing a wealth of expertise and experience. Orlando has a strong passion for reading and self-education, stopping at nothing to overcome any challenge presented. He is one of the sharpest tools in the shed and has earned a reputation for being known as "Life Saver", but we all call him Al.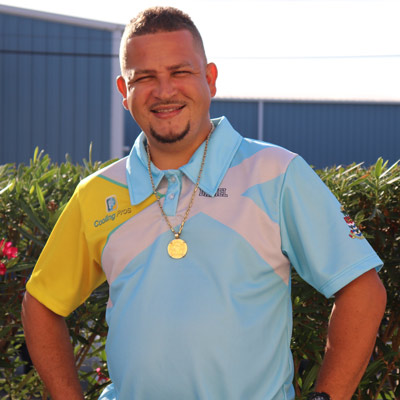 Daniel:
Service Technician and Installer
Cayman Islands
Born and raised in Cayman, Daniel's professional career began in Merchandising and Sales, before transitioning to a service profession in the Pool industry. With a developed sense of mechanical knowledge and customer service experience, the change to the HVACR industry 6 years ago progressed organically. A strong passion for the industry sparked an appetite for knowledge, which led to multiple training accolades and certifications received from highly accredited North American HVACR academies for Technician, Installer and Sales roles. This makes Daniel a well rounded HVACR professional, topped of with a great personality that our clientele can attest to. It's hard to contain your smiles and laughter around Boss Daniel!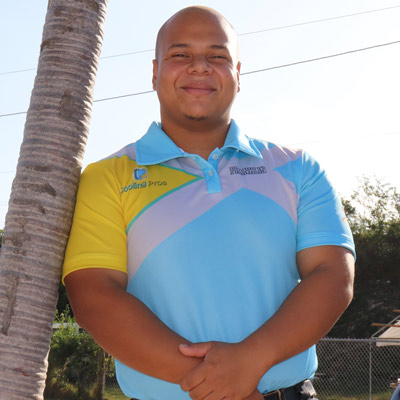 Franklin:
Service Technician and Installer
Cayman Islands
Born and raised in Cayman, Franklin began his career in the HVACR industry 8 years ago during a high school apprenticeship program. With a thirst for knowledge, Franklin has learned from some of the greatest HVACR minds in Cayman, while achieving certifications and training accolades such as NATE, EPA and Penn Foster throughout the years. With diligence and determination, Franklin quickly progressed though the industry from HVACR Apprentice to Journeyman Service Technician and Installer. His responsibility in taking matters into his own hands and bubbly personality makes for a renowned customer experience in our clientele base. Franklin has a very bright future ahead of him and is tough as nails. No wonder his nickname is Frank the Tank!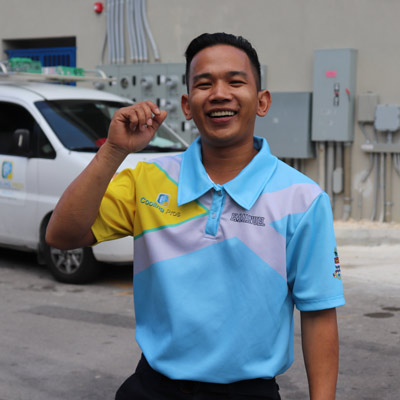 Emmanuel:
Phillipines
Service Technician and Installer
Born and raised in the Phillipines, Emmanuel's professional career started out in the Telecom Industry, before moving into the Trucking and Logistics Industry. He then gained experience in the Retail Industry as he started his education program for HVACR industry simultaneously 8 years ago. After graduating from the Electron College of Technical Education, Emmanuel began working in a large Commercial and Industrial HVACR company in the Phillipines as an Apprentice, graduating to a Journey Technician and Installer. This provided a strong Mechanical knowledge before relocating to Cayman and continuing career path as a Service Technian and Installer, earning more certifications such as HVAC Learning Solutions courses and Lennox Manufacturer training. With a humble and friendly personality, customers always have great things to say about their experience with Emmanuel. We call him Manny to save time.
Shamore:
Apprentice Technician and Installer
Jamaica
Born and raised in Jamaica, Shamore started out his professional career in the Electrical Industry for 6 years before joining the HVACR industry in 2019. After receiving certifications from The National Council on Technical and Vocational Education and Training (NCTVET), Shamore was gainfully employed with an Electrical company, providing an in depth understanding of electrical theory and application, making the switch to the HVACR industry a fluid transition. Shamore is one of the brightest rising stars and has always had a passion for technology and going beyond the call of duty. He says to call him Omar if you have trouble saying Shamore, but 'round here he's known as "Question".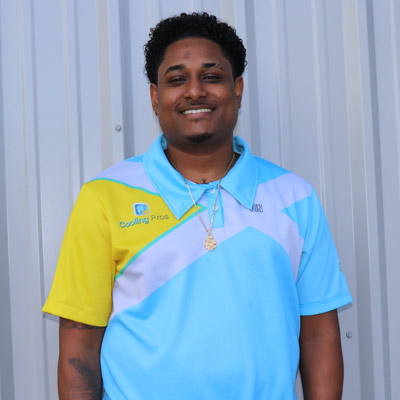 Von:
Office Administrator & Junior Mechanical Designer
Cayman Islands
Born and raised in Cayman, Von's professional career began in the Insurance industry, before transitioning to IT Logistics with a mixture of the Retail & Merchandising industry, bringing a wealth of well-rounded knowledge to Cooling Pros' Operations Department in the HVACR industry in 2018. Von has quickly grasped the fluidity of state-of-the-art software systems that power Cooling Pros, and allow for unmatched interpersonal coordination and customer satisfaction. With Mechanical Design under way, Von brings the necessary structure that puts Cooling Pros at the forefront of modern company culture. Saying "Von" is too long, so we call him "V" for short.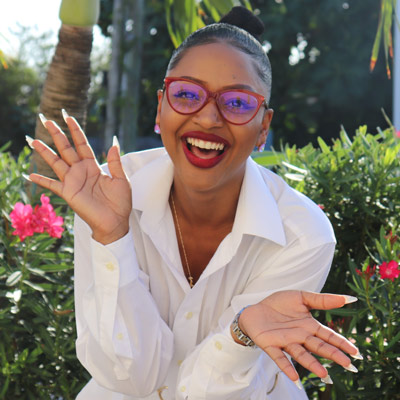 Patricia:
Secretary HR and Bookkeeping Assistant
Cayman Islands
Born and raised in Cayman, Patricia's career started out in the Furniture industry with roles in Customer Service and Bookeeping, while simultaneously merging into the Telecom industry to further Customer Service experience, before transitioning into the Travel industry. With an extensive background in people skills, complimented by a bubbly personality it is a no brainer that Patricia knows how to create a pleasant customer experience. Patricia keeps everyone check and has rightfully earned the title of The Queen around here.