GET A QUOTE
Let's talk about it

Best-in-class Service
Ensure you receive exceptional quality and care.

Experienced Professionals
We have the knowledge and expertise to meet your needs.

Free Estimates
Request a free estimate to help make informed decisions.

Various Menu Pricing
Receive multiple option menu pricing when receiving quotes.

Customized Solutions
We cater to your unique requirements and needs.
HVAC Replacement Simplified
If you need to replace your air conditioner system, look no further than the Cooling Pros.
We recognize that your air conditioner is an essential part of your home in Cayman. Cooling Pros are committed to providing you with the best in class air conditioner replacement services whenever you should need them.
Our team of experienced professionals will work tirelessly to find you the perfect replacement system for your home or workplace. We will recommend the best air conditioner considering the size of your home, your budget and your unique cooling needs.
Ready to replace your air conditioner with one that is high-performing and energy efficient. Contact the Cooling Pros today to schedule a FREE consultation.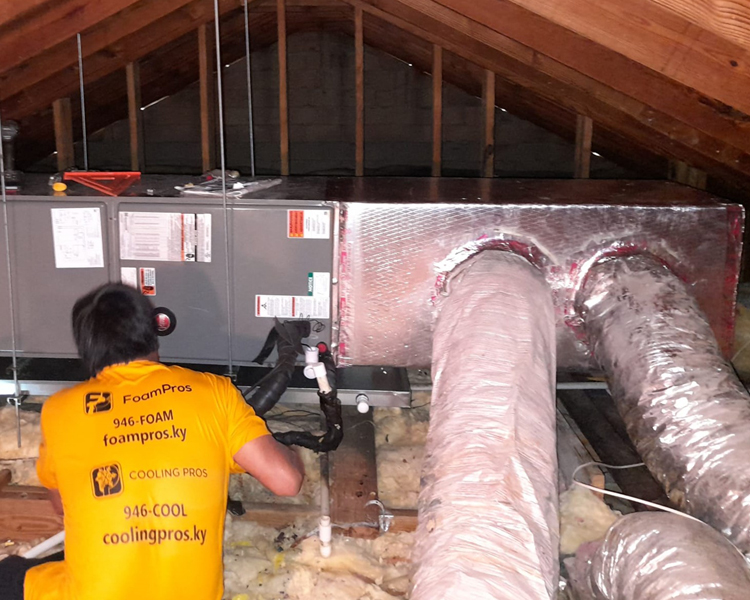 Kristin P.
Used the Cooling Pros for AC install and was provided excellent service!
Lauren D.
We replaced our AC and got the sister company Foam Pros to install spray foam in the attic space. The team was excellent and super responsive.
...
They were sympathetic to my schedule and did the work when it was convenient for me. The work was carried out to a great standard. Overall I am very pleased. The proof is in my CUC bill. They replaced the units in the first couple of days of May. My May energy usage was 30% lower than in April, even though May was a hotter month.
Kathryn D.
From my very first contact with Michael Brandon when I requested a quote, to the completion of the installation of my new
...
A/C system by Nate Trumbach and his colleagues in the technical team, I was impressed with their professionalism and customer centric approach. I have retained Cooling Pros for quarterly maintenance and I would recommend them without hesitation.
Daniel R.
Amazing company and great workers! They are the real professionals of the air conditioning business.