PREMIER HVAC EXPERTS IN GRAND CAYMAN
At Cooling Pros, we're proud of our vast knowledge and helpful service. Your comfort is our top goal, and we'll do everything we can to make sure you're happy. With years of experience, and qualifications know how to work with all brands of air conditioners, so we can make sure that every customer has a solution.
As your go-to HVAC experts, we keep up with the latest industry trends and technologies so we can give you services that are at the cutting edge. No matter if you need help with a home or business HVAC system, you can count on us for professional guidance, honest recommendations, and cost-effective solutions.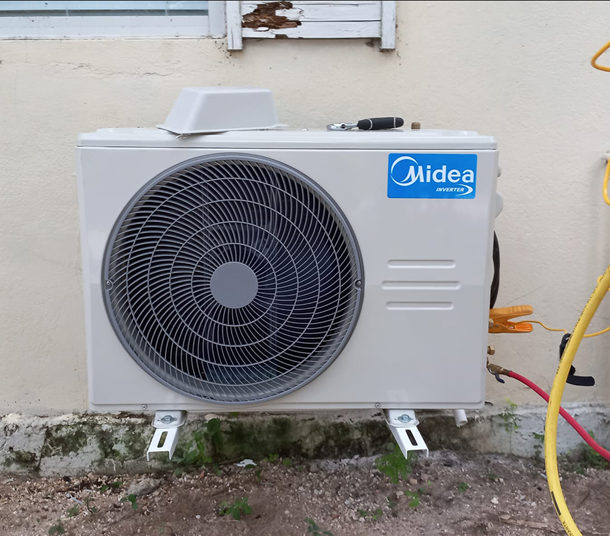 exclusive partnership with Midea
Up to Date: Stock As an exclusive partner of MIDEA, we ensure a reliable supply of latest inventory.
Control Lead Times: We have the ability to effectively manage product lead times, ensuring timely delivery.
Access to Parts: As a trusted partner we have direct access to genuine MIDEA parts, allowing for swift repairs and replacements.
Extended Warranties: Benefit from extended warranties on MIDEA products, providing you with added peace of mind.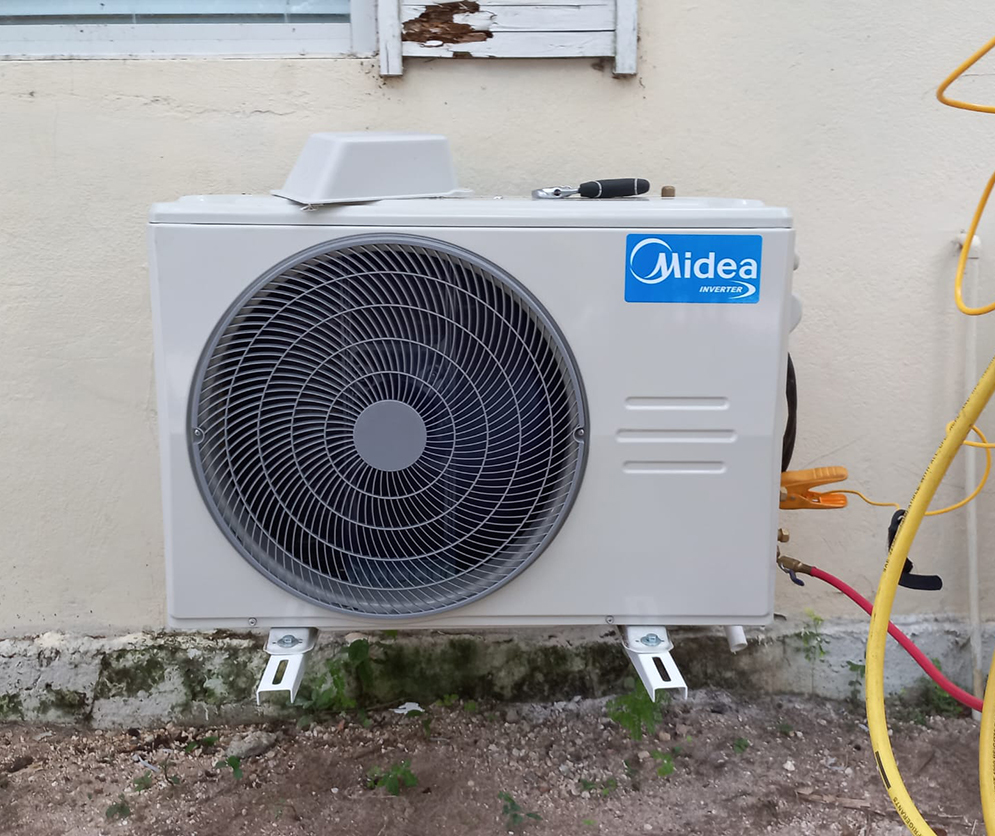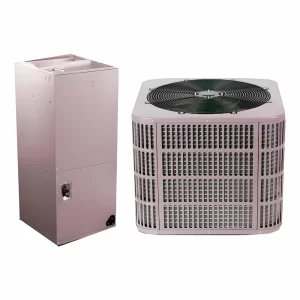 Central Ducted
Central ducted air conditioning systems are typically installed in bigger structures, such as homes and businesses, and give the advantage of centralized temperature management. Ducting allows the air to be spread evenly throughout different rooms. Residential capacities typically range from 1.5 to 5 tons. Efficiencies can vary greatly from 13 to 20 SEER and higher. Options include single stage, two stage and inverter variable speed equipment. Central ducted can also have ducted zoning introduced to allow individual room temperature control for enhanced comfort and efficiency.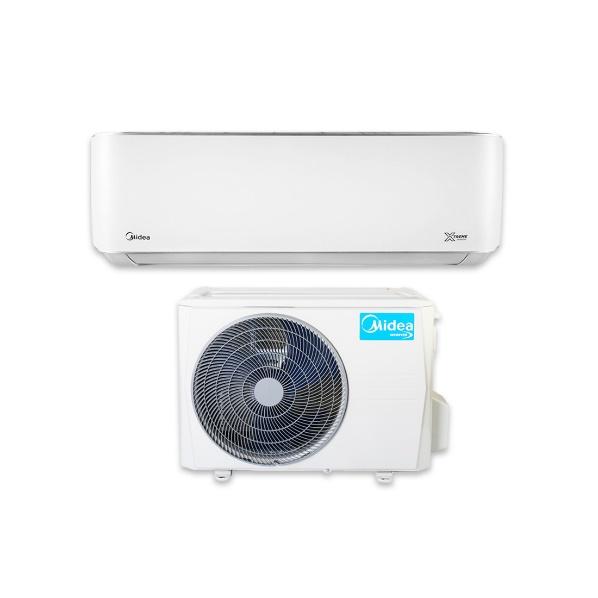 Mini Split
Wall mounted mini split air conditioning systems are frequently used in situations where ductwork is not feasible such as in older buildings or places with limited ductwork space. They are also popular in smaller facilities or individual rooms where central air conditioning may be too expensive or superfluous. Residential capacities typically range from 0.75 to 3 tons. Efficiencies can vary greatly from 10 to 21 SEER and higher. Options include single stage and inverter variable speed equipment. Airflow distribution is limited to the room it is installed in.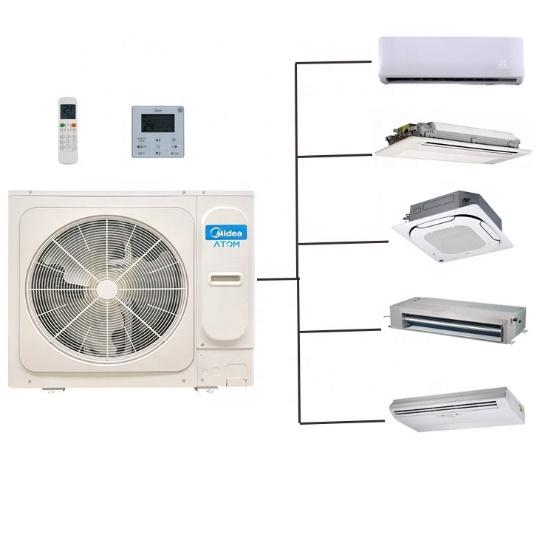 VRF (Variable Refrigerant Flow)
VRF systems connect many indoor units to one outdoor unit. Each interior unit has its own thermostat to cool a specified zone. Inverter technology in the outdoor unit modulates refrigerant flow according to each indoor unit's cooling demand, reducing energy consumption and system efficiency. VRF air conditioners can cool multiple rooms at once. VRF systems are flexible, making them perfect for buildings that have various cooling needs.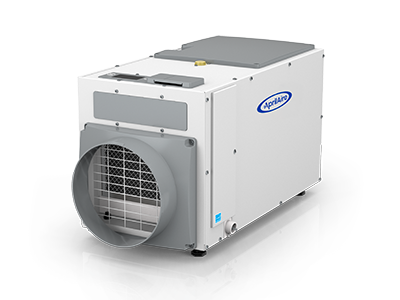 Dehumidifiers
Dehumidifiers are used to reduce humidity levels in indoor spaces such as homes, offices and commercial buildings. Excessive humidity can cause issues including mold and mildew growth, unpleasant odours, and damage to furniture and electronics. In most cases, dehumidifiers are the best way to bring in outdoor air and while removing the high moisture content it brings in.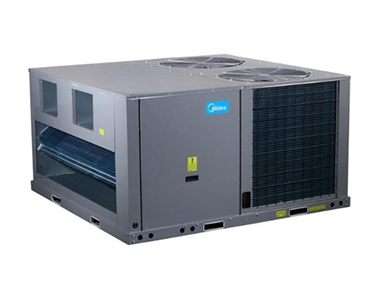 Package Units
Package unit air conditioners cool a structure or space with one outdoor unit. Package unit air conditioners have all the components in one unit that is normally installed outside the building, unlike split systems. Often used in commercial buildings though residential structures can employ them, as well. Package unit air conditioners can be installed quickly without ductwork or interior equipment. Because the unit is outside, it can free up space inside that would otherwise be used for mechanical equipment.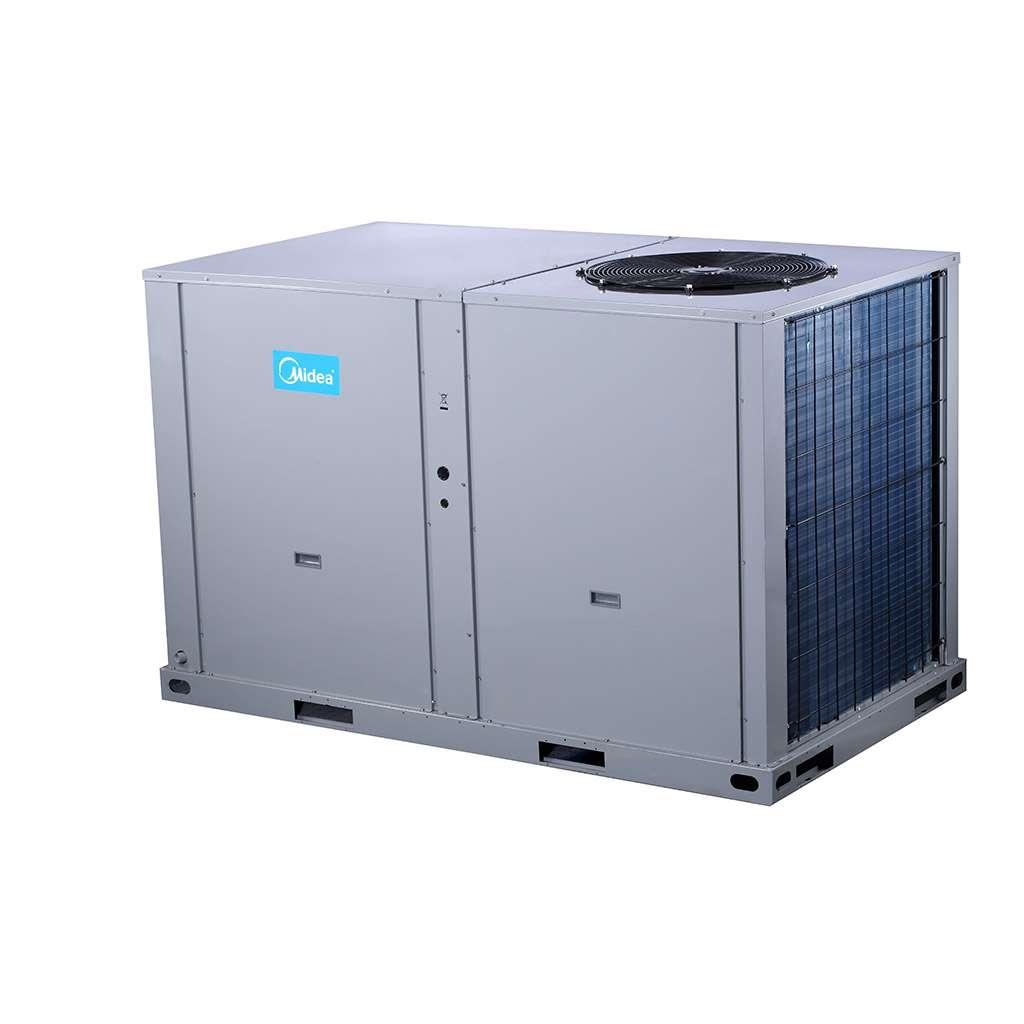 Split Commercial
Similar to residential central ducted split, light commercial will range from 5 to 25 tons in capacity. Able to cool larger spaces, these units are more commonly used in offices, retail and other commercial application.
Contact Us
Let's talk about it